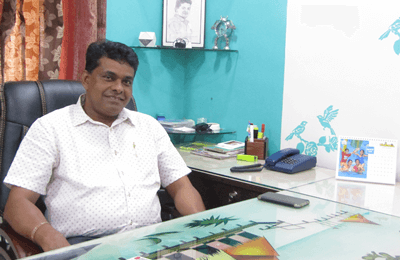 Mr. Jose Thomas
So choose the best place which makes you hero. It's my pleasure to welcome you all to one of the finest Educational Institutions. As parent's selecting a school for your child is one of the most significant decisions you will make. We believe that if a child that if a child cannot learn in a way we teach we should teach in a way that child can learn using various teaching methodologies, we will inspire and create interest towards learning the subjects and train diversified students to achieve academic excellence we constantly strengthen for taking time to focus on discipline and support positive behaviors does pay of the end.
Academically we make easy things to happen through hard work in a smart way the future of the world is the classrooms of Madonna with our team of teachers together everyone achieves more and in our classroom. Kindly always rules. I thank you for your interest in our school. We eagerly look forward to meet you soon!!!
Wish you all the best!!!